TuneUp Utilities 2014 v14.0.1000.340
the latest version of Windows application "TuneUp Utilities 2014″. Enjoy! TuneUp Utilities 2014 continually monitors your PC and automatically gives you a performance fix. Our latest version offers more speed, less crashing, longer battery life and more disk space. Our straightforward recommendations and range of tools let you fine tune for even more performance.

Uncompromising performance, maximum battery life, a clutter-free PC experience and smart energy efficiency – that's exactly what you get with an all-new TuneUp Utilities™ 2012. Packed full with more than 30 tools, we guaranteed that your PC is in top shape!It's Windows® like you've never seen it before, all thanks to two truly unique technologies built into TuneUp Utilities™ 2012. Our revamped Program Deactivator restores over 50% of speed and free space on bogged-down PCs, while TuneUp Economy Mode improves battery life by up to 30% and is nothing short of an energy-saving miracle. And now it's easier than ever to optimize your PC thanks to our fully redesigned Start Center.

Features:
TuneUp Program Deactivator Fully automated!
TuneUp Economy Mode NEW!
Turbo Mode
TuneUp Live Optimization
Disable startup programs
Accelerate system startup and shutdown
Defragment hard disk

Release Name: TuneUp.Utilities.2014.v14.0.1000.340
Size: 28.3 MB

Install Notes
READ ALL INSTRUCTIONS BEFORE INSTALLING!

If you already have Tuneup Utilities 2014 v14.0.1000.324
previously installed, skip to STEP 2.

STEP 1:
Install TuneUpUtilities2014_en-US.exe.This will install
v14.0.1000.324, the lastest build is only installed by updates.
If TuneUp Utilities front end or any other of it's windows is
open, close them and proceed to STEP 2.

STEP 2:
If your using a previously cracked version, extract
originaltulic.rar into the installed folder of TuneUp Utilities,
making sure to overwrite the existing file.

You can now either let the Update Wizard download and install the
Build 340 by launching UpdateWizard.exe manually, or if your
offline then unzip package_14.0.1000.324_to_14.0.1000.340.zip to
a temp folder and then ONLY launch
base_14.0.1000.324_to_14.0.1000.340.msp and allow this to update
your TuneUp Utilities to v14.0.1000.340.Proceed to STEP 3 if
update completes successfully.

If you recieve an error 2229, sorry your saved msi from original
msi to allow updates is missing or it's not compatible, you will
need to uninstall TuneUp Utilities and then reinstall with
provided setup and proceed with STEP 2.

If you chose to manually update and recieved an error about
file(s) inuse make sure to close the front end and then stop the
service "TuneUp.UtilitiesSvc" with task manager or launch
services.msc and stop it there and then retry update.If you
recieve a trial over message, close the window and manually launch
UpdateWizard.exe, this will start the update installation.

Make sure to UNCHECK: "Launch TuneUp Utilities 2014 when
finished" on the final update installation window.

STEP 3:
Finally make sure that TuneUp Utilities 2014 front end isn't
running, else shut it down (as stated above by stopping
TuneUp.UtilitiesSvc), and copy over the precracked dll from
the Crack folder, to the installed folder of TuneUp Utilities
2014.Make sure to allow the file to be overwritten.Now just
import the Registration.reg into your registry by double clicking
the file.

You now have a fully registered version of TuneUp Utilities 2014!
Appologies for this lengthy process, ever since AVG bought the
rights to this software, they are continually being lazy asses
and not updating the main setup download for weeks after an
update is out.

OPTIONAL:
You can skip importing the registration file and use any info for
registration.It's recommended to use the Registration file, as
this has account registration step completed for you and also
removes some previous blacklisting from lamer keygen onlys.Use
a keygen only WILL ALWAYS result in blacklisting in a short time!
Make sure to use the following format for the serial:
XXXXX-XXXXX-XXXXX-XXXXX-XXXXX-XXXXX
or any 35 digits you'd like.

Thats it!Enjoy.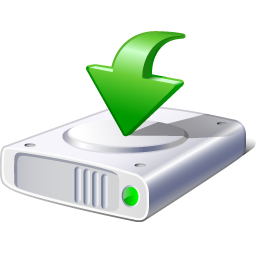 http://adf.ly/qVvTm
OR
http://adf.ly/qVvWN
OR
http://adf.ly/qVwuL
OR
http://adf.ly/qVwy8
OR
http://adf.ly/qVxK0
OR
http://adf.ly/qVxZj
OR
http://adf.ly/qVy4g
OR
http://adf.ly/qVy8b
OR
http://adf.ly/qVybz
OR
http://adf.ly/qVygm
OR
http://adf.ly/qVyva
OR
http://adf.ly/qVyz7
OR
http://adf.ly/qVz24
OR
http://adf.ly/qVzEO
OR
http://adf.ly/qW09C